Harmony Meets the World: Invitation to the Sun Festival
Regular price
Sale price
$14.99 USD
Unit price
per
It's summer break and Harmony is excited because that means there's more time to be an explorer! Her beach town of Crystal Cove is the perfect place to explore. There's sea glass beaches and oodles of tide pools. Harmony has her favorite binoculars ready to go.
But when Harmony finds a mysterious treasure chest washed upon the shore, her binoculars turn magical!
In Harmony's first adventure, her binoculars magically transport her to Cusco, Peru. Here, she meets Apichu, a new friend, who has invited her to Inti Raymi, The Sun Festival. Harmony soaks in the Inca culture, learns the Quechua language, and marvels at the vibrant dancing and sacred music of the festival – all dedicated to the honorable sun deity, Inti.
But Harmony's exploration takes new heights when she discovers she found a long-lost relic. Harmony and Apichu must return it to the Inca emperor before the Sun Festival ends. Can they return it before it's too late?
Share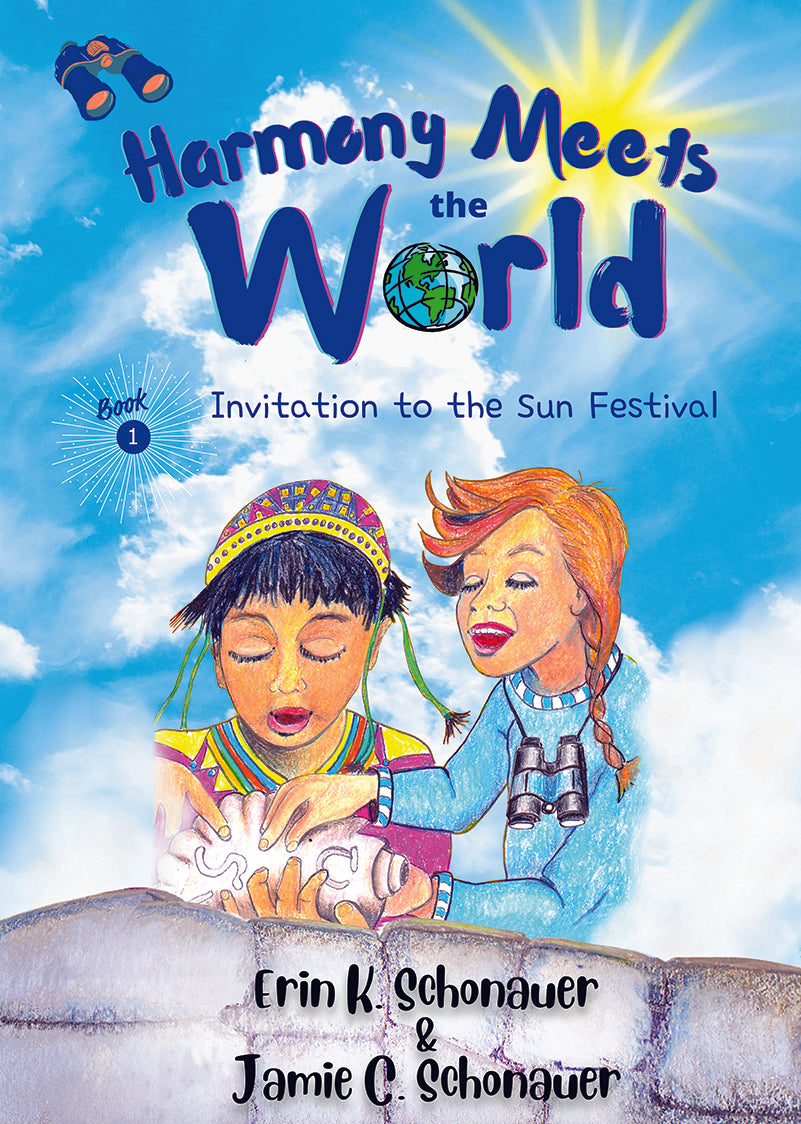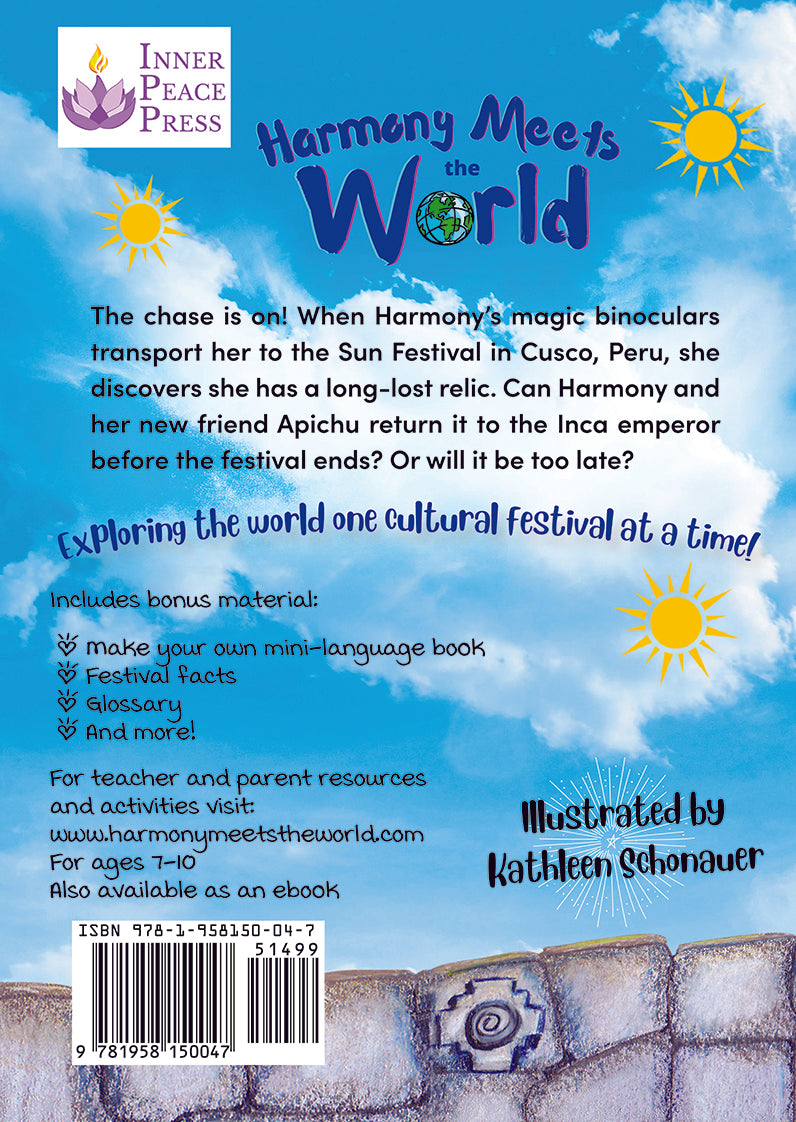 Finding Everyday Magic related products - add a bit of nature's healing magic to your life
Inner Peace Press Publications