Upgraded to Chronic
Regular price
Sale price
$18.99 USD
Unit price
per
Upgraded to Chronic
I had to 
almost die
to learn how 
to truly live.
I had to sink to depths
of hell
to write 
beautiful poetry.
Such is life, isn't it?
You have to accept 
the thorns to love the rose.
I left my entire world
to discover 
my voice.
I broke all the way open
and put myself 
back together.
My trauma 
My life
My strength
My vulnerability
All my gift 
to share.
My lesson
on living
Fully 
Completely.
In her first book, Amy Figgs seeks to share her lived experiences in a genuinely raw and poignant way. While life was certainly not easy for her, she found beauty and meaning, which she shares generously with you. She currently lives in Lexington, Kentucky, with her son. She travels whenever possible and runs to nature when she can't.  
"In a book that instructs the reader to start where you like, Amy Byers Figgs' debut collection is startlingly brave, honest, and authentic. A woman who is 'a bit much' champions her child, survives divorce, trauma, cancer, and loss, this story of triumph reminds us times of sorrow and grief and depression need to be honored."  
~ B. Elizabeth Beck, author of Mama Tried

"Amy's writing is so visceral that almost immediately into "The Poems," I came across a passage which made me want to literally tear out the page and frame it as art. "The Stories" section is no less powerful. I cried. For the trauma Amy endured; what what she overcame; but mostly for her courage in gifting her story to us in such a beautifully nuanced way.
~ Ayser Salman, author of The Wrong End of the Table, A Mostly Comic Memoir of a Muslim Arab American Woman Just Trying to Fit In
Share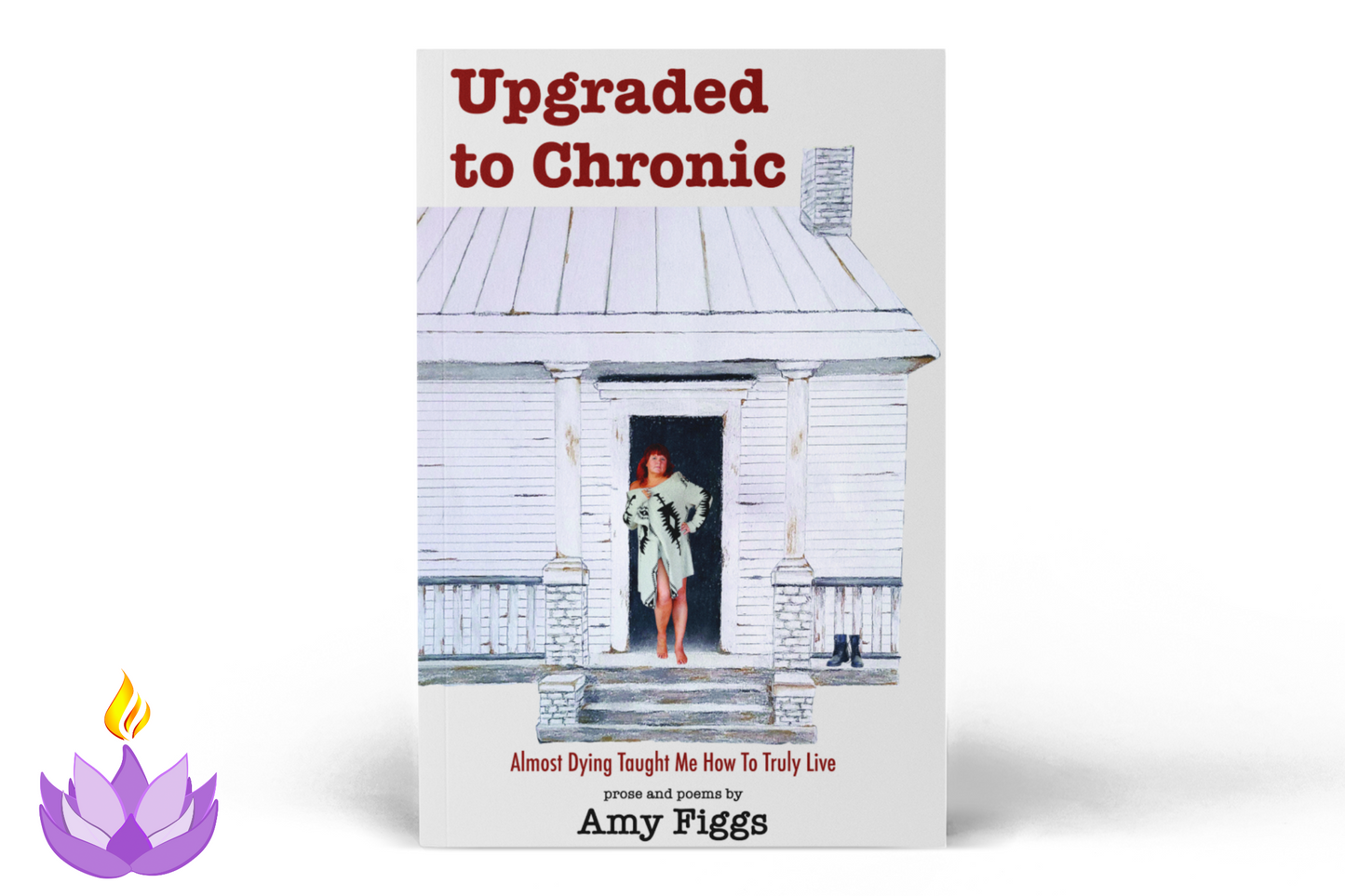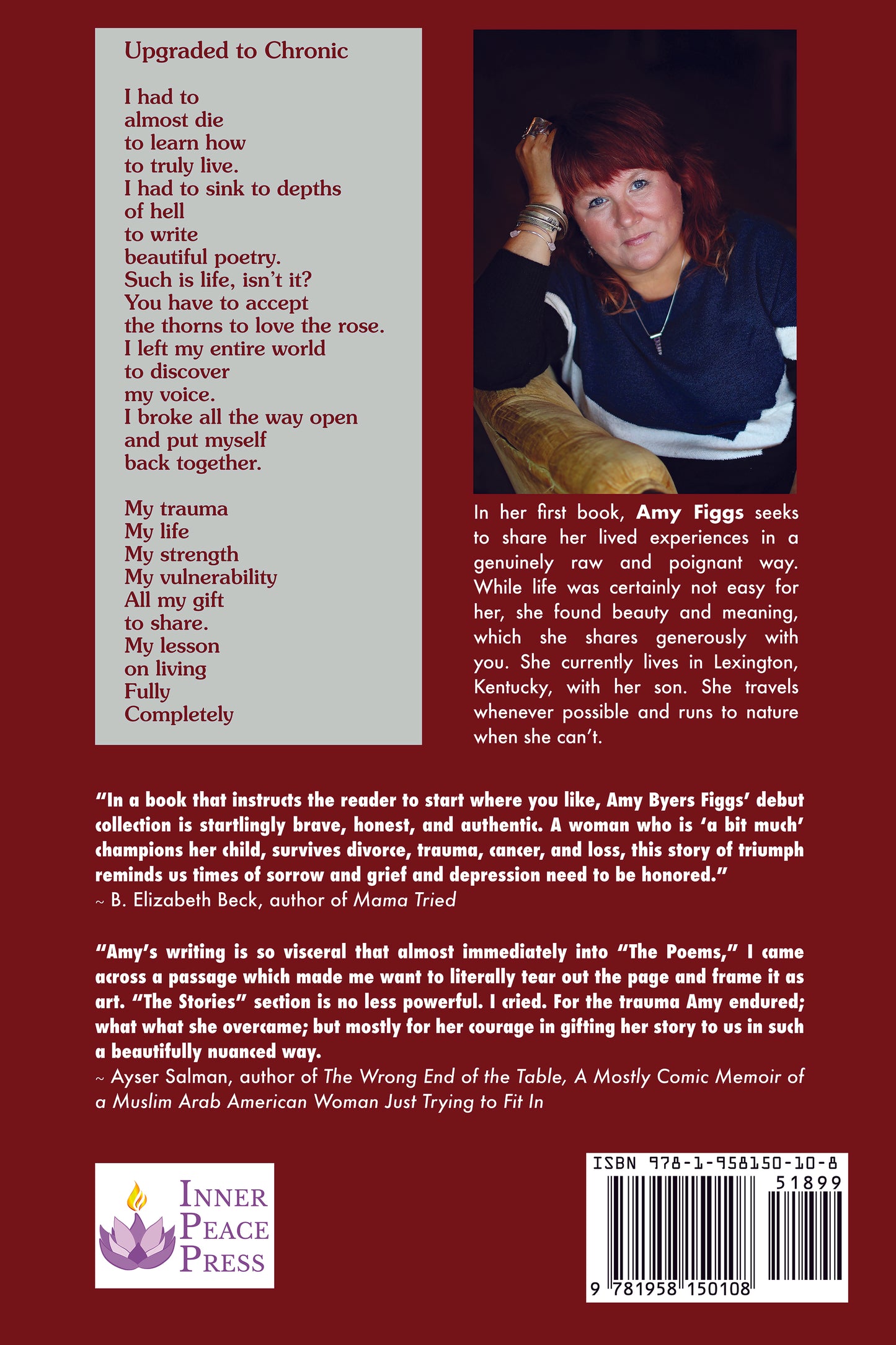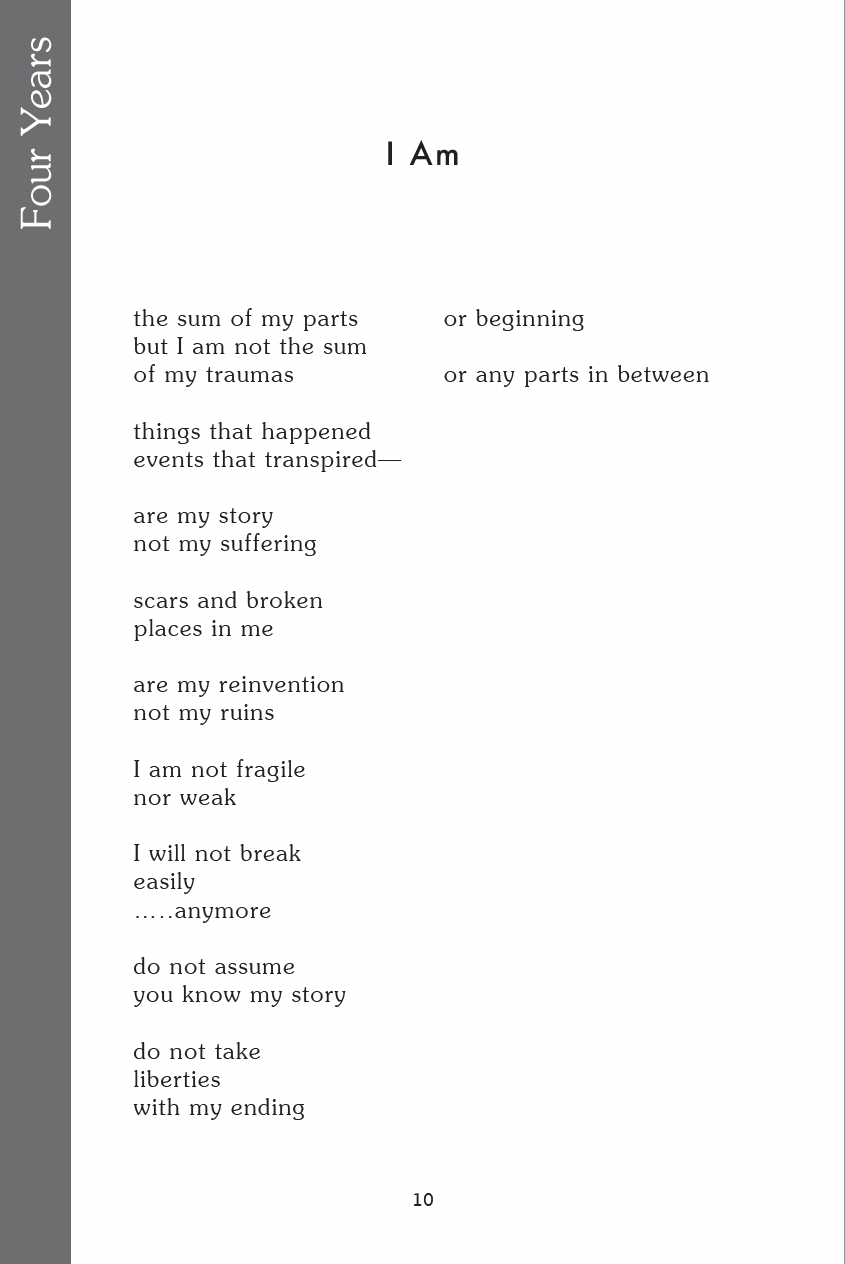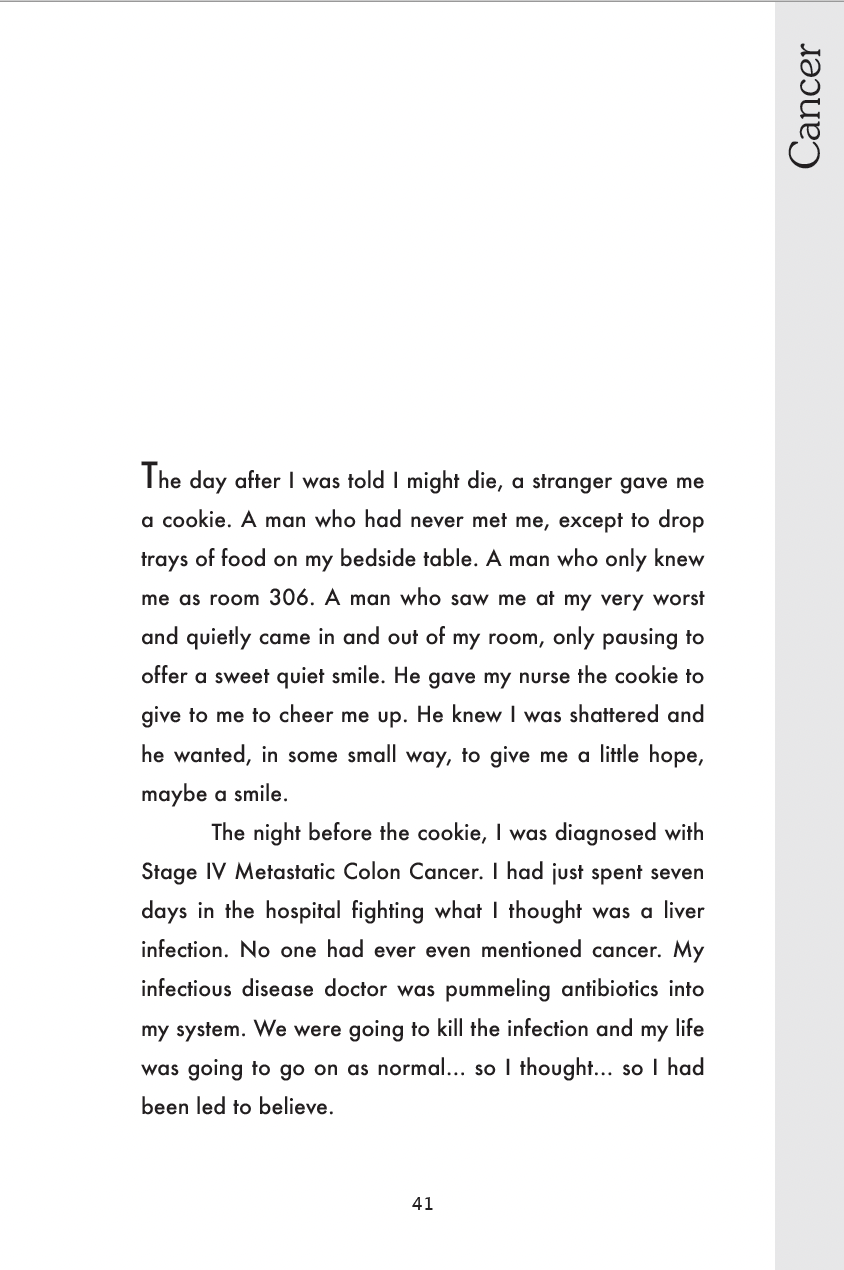 Finding Everyday Magic related products - add a bit of nature's healing magic to your life
Inner Peace Press Publications